Most Recent Commissioned Works
Have you considered inquiring about commissioning a painting for yourself or that special someone? I paint a variety of subjects; landscapes, pets, homes, gardens all types of travel sites. If you are interested in a commission please feel free to inquire by contacting me for detail.
401-864-2379
Just off the Easel
25" X 21" oil painting of "grandchildren" in the surf at Martha's Vineyard
21" x 25" oil painting of "Boone County Distilling Co." bourbon bottle and cocktail glass a Wedding Gift.
One of my patrons recently commissioned the "Seven New Wonders of the World." The canvas sizes are either 11" x 14" and "9" x 12".
They are very special to her because she visited each one of them. The look great on her walls and she enjoys looking at them every day.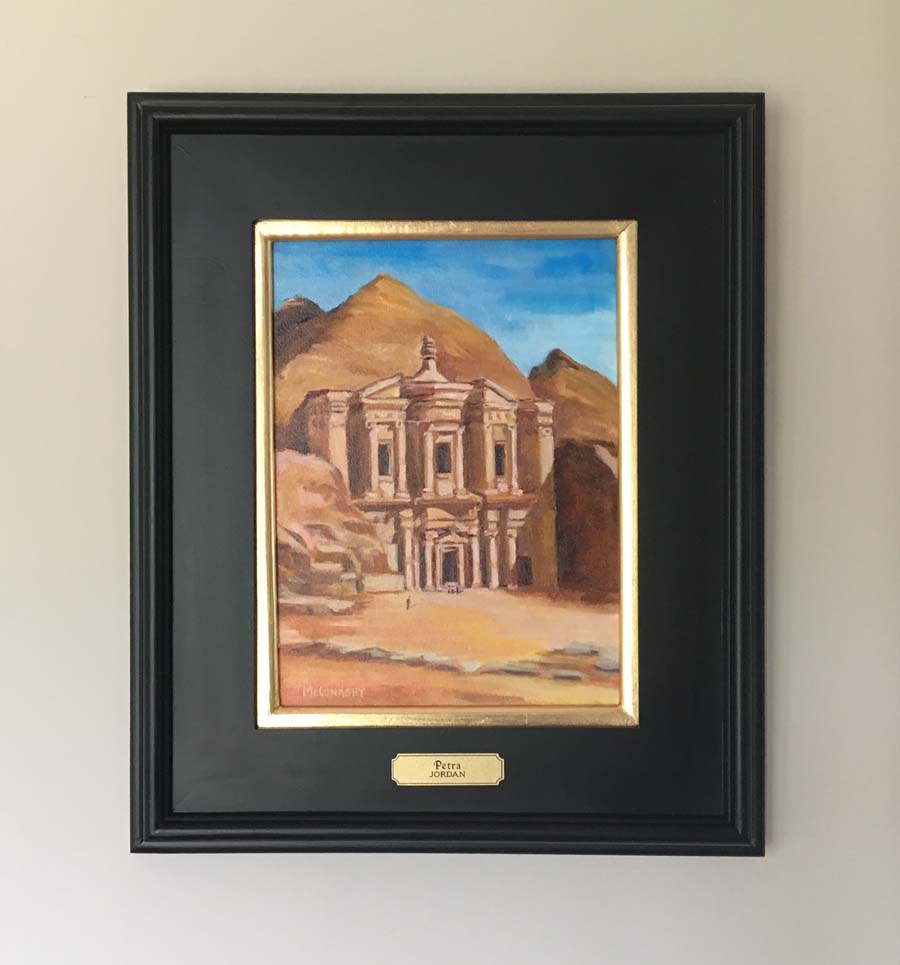 This painting canvas is 36" x 48".
It's framed in a gold wood frame and looks fantastic on their family room wall. It is the view from their home back window.
A Pawtucket Fire Department Retiree commissioned this painting of the historic West Avenue Fire House
where he worked for over 20 years as a firefighter. Now retired he can look at this every day as he enjoys retirement. The station is over 100 years old.
For details and pricing inquiry contact :
Joan McConaghy
Deacon Taylor Studio
9 Thomas Street
Providence, RI 02903
401-864-2379